great homes + happy people = done deals
Here are the stories of some of the wonderful people I've helped buy and sell homes.
Every situation is a complex puzzle of people + homes matchmaking. For buyers, I dig deep to help them evaluate their lifestyle needs and then guide them to the best homes and communities for their lives. For sellers, I identify and market the unique value of their property in effective ways that attract potential buyers who truly value what their home has to offer.
I would love to add your success story to my list!

While I was on holiday in Hawaii, I received a phone call from a couple in their 80's who decided it was time to sell the rental property they had owned since 1979. They were done with being landlords and didn't want to "do so much as change another light bulb".
Read More »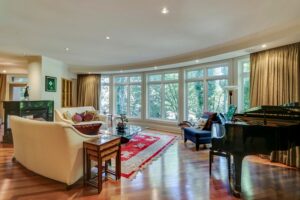 Red, gold and green fall foliage shimmered outside the windows of the luxury Princeton Waterfront condo that I sold in October. Working with the original owner who had raised her now adult children in this custom condo, I took a hands-on approach helping to declutter 20 years of "stuff" and called on my wide assortment of tried and true tradespeople to do minor repairs including painting on room, fixing a cracked countertop, cleaning rugs and furniture, and installing two new light fixtures.
Read More »

Late in the summer of 2022, a long-time friend agreed to look at some potential downsizing condos with me "as long as I wasn't disappointed it she didn't buy anything". She had looked at numerous properties a few years earlier with another realtor until he gave up and quit calling because nothing quite suited her tastes. I must admit, she gave me a good challenge to solve.
Read More »